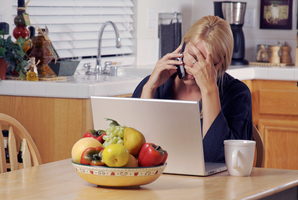 Q: The Sofitel in Melbourne was showing a deal on Wotif.com called "the Autumn Collection" which advertised "stay four nights and pay for three". It was available for my travel dates so I booked it and was charged the advertised price for four nights.
When I rang the customer service hotline to query this the rep said the discount had already been applied across the four nights as their system can't charge a free night. I double-checked all the terms and conditions and this was not noted anywhere. I then emailed customer services, and eventually the wording was changed. This is great for other customers but not great for me and didn't solve my query. I also rang the Sofitel and they said as I booked through Wotif they couldn't do anything. I would ideally love to be refunded for one night.
A: I asked the Commerce Commission about this because it does seem a little misleading. Wotif sent me an example of another deal - it's not until you click on a date to book it that you see a message in the terms and conditions stating that the rate has been adjusted so the total amount paid is the same amount normally paid for fewer nights.
When a website offers regular discounts on hotel prices, it's not unreasonable to think you are then getting a free night on top of that discount. Wotif says the advertising material is supplied by the hotels and sometimes descriptions are not as clear as they should be. A representative will get in touch with you. She said: "We apologise for the confusion."
The Commerce Commission says details have to be shown in a "bold, clear compelling way which cannot be easily overlooked". A spokeswoman said no one else has raised the Wotif issue yet but asked that you get in touch.