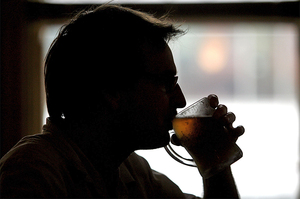 Stunned speechless and on the verge of collapse after being refused bail, a West Coast man who had racked up his 13th drink-driving conviction had to be assisted from the Greymouth District Court dock.
Barry Mercer, 61, vacated not guilty pleas yesterday and admitted charges of driving with excess breath-alcohol, driving while disqualified and furnishing false information to police, on August 25 last year.
Mercer had appeared for a defended hearing but changed his plea at the last instant.
Police prosecutor Steven Greer said Mercer's most recent conviction for drink-driving and driving while disqualified was in February 2012, after which he was disqualified indefinitely. However, he was back at the wheel on August 15 when he was stopped at a police checkpoint.
He admitted at the checkpoint that he had been drinking in Hokitika and was returning to Blackball, but gave his name as Lindsay Gibson (a friend), including that man's correct date of birth and address.
Police subsequently laid the charges against the wrong man, but on September 10 Mercer presented himself at the Greymouth police station and confessed that he had duped the arresting officer.
Lawyer Richard Bodle yesterday sought bail for Mercer, saying that he had an appointment at Christchurch Hospital next Tuesday and could not miss it.
Judge Gary McAskill flatly refused bail, saying that Christchurch Prison staff would see that he kept the hospital appointment.
Mercer had eight previous convictions of driving while disqualified and 12 drink-driving convictions, and the judge said a prison sentence was inevitable.
"You are a menace on the roads and have delayed this since September and pleaded guilty at the last instant ... you have manipulated the system," the judge said.
"I'm not going to protract this process any longer; you are remanded in custody for sentencing on July 2."
Mercer, his legs seemingly crumbling under him, had to be assisted from the dock, asking the warden: "What's happening ... what did he say?"