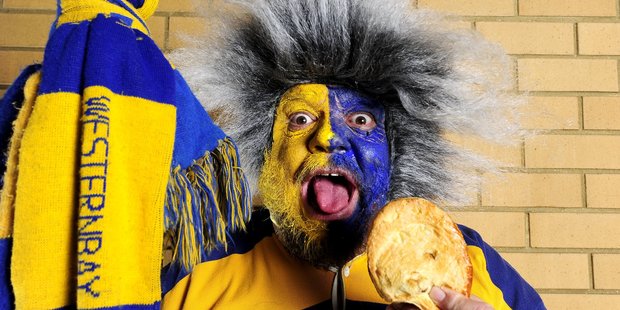 Stories making headlines around the regions include a prisoner who claims escaping corrections was "easy" and Georgie Pie is back - but not everywhere.
Convicted criminal David Lothien claims escaping from corrections "was all too easy".
Georgie Pie is back on the menu at McDonalds but only in certain areas and some Tauranga locals are disgusted they will miss out.
Terry Forlong may drop his court case against the Frankton Markets.
Rotorua boy Elliott Crimp tells people he has "ninjacoccal" disease.
And the rotting remains of a killer whale have caused a media frenzy.
A Rotorua teacher has been accused of deliberately crashing her car with children inside.
Staff at Hawke's Bay Hospital were shocked to find vandals had tagged their cars as they worked a late shift.
Northland police will be checking that stores stocking synthetic cannabis aren't breaching new rules that banned K2.
But a reformulated version of K2 is already appearing on dairy shelves in Dunedin
In Whangarei commuters are getting increasingly frustrated at the traffic snarl-up caused by roadworks.
Gerald Benefield thought he had retired last year, but decided to pick apples in April.
And finally, a company has plead guilty to neglecting and underfeeding more than 400 cows.
Other stories making headlines around the regions:
Changing attitudes of drunk drivers
Career expo opens doors to local students
Charity cash drives firefighters to step up
Masterton landmark to be demolished
Lightning strike leaves thousands without power
Community garden set up for foodbank