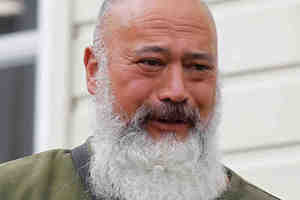 The father of a man accused of attacking a Waikato policeman has laid an assault complaint against the officer.
Jackie Maikuku, 20, is facing charges of aggravated assault and assault with intent to injure on Constable Perry Griffin in January.
Maikuku's charges and his father's complaint stemmed from an incident in in Kawhia in January which Maikuku allegedly attacked Mr Griffin, who had tried to arrest him on several matters including breaches of community work, intensive supervision and reckless driving.
Maikuku's father, Jackie Maikuku Sr, initially faced assault charges from the same incident but they were dropped.
Western Waikato Area Commander Inspector Paul Carpenter said today the complaint would be dealt in the same way as any other complaint.
"The matter is being reported to the Independent Police Conduct Authority and will be dealt with in as a professional manner as any other complaint of a similar nature would be.
"As is always the case in such matters police decline to comment further on the matter until such time as it has been investigated other than to say we reiterate earlier requests for still or video footage of the incident which occurred at the Kawhia Wharf on Friday 11 January.''
- APNZ