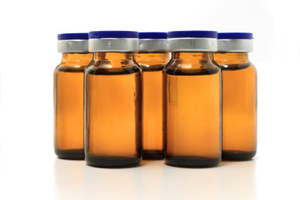 Police say 10 vials of adrenalin stolen from an ambulance kit in Wairoa could be deadly in the wrong hands.
The adrenalin in a resuscitation kit stolen while St John Ambulance staff were attending a job in Queen St, Wairoa last week.
The kit was later recovered by police, but the 10 ampules were missing.
Senior Sergeant Tony Bates said the drug could be harmful and possibly deadly if used without medical supervision.
"We would urge anyone who has these vials to return them immediately to police. They are not a recreational drug and should be used with extreme care and supervision. They could be deadly in the wrong hands, so we advise anyone thinking of using them, not to do so," Mr Bates said.
Likewise, if anyone finds them discarded, they should bring them straight to the police station. Children could be in extreme danger if they had access to them.
The brown vials are about 2.5cm long and are clearly marked with the word ADRENALIN on them.
- APNZ