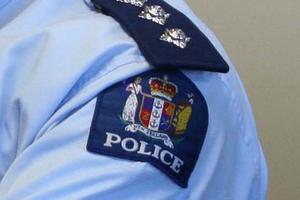 A senior officer who stole $2750 in cash during his role at Christchurch police says he was "stressed" when he took the money.
The long-serving 63-year-old, who is no longer with the police, was due to be sentenced at Christchurch District Court today.
He previously pleaded guilty to one representative charge of theft by a person in a special relationship.
The charge says he kept cash given to him by members of the public, which he failed to deal with in accordance with the requirements of the Commissioner of Police.
The exact nature of his police job, his name, and the names of those who paid him money have been suppressed by the court.
His sentence has been put off until July 31, so the results of a psychiatric report can be presented.
Defence counsel Pip Hall said the report may conclude that the man's offending came as a result of his medical condition at the time. Mr Hall said his client was stressed when colleagues caught him with the money.
Previous reports said the officer had been diagnosed with clinical depression, which was exacerbated by his excessive consumption of prescribed medications.
Crown prosecutor Kathy Bell rejected claims the man's health at the time of the thefts had a "relevant bearing on his offending".
A disputed hearing may have to be held before the sentencing date, to debate whether the man's ill-health helped cause his crimes.
The Crown says it may call some of the man's former police colleagues to give evidence.
It may also call on police station cleaners to give evidence over whether the money was found dumped in a rubbish bin.
But Judge Phillip Moran warned: "Whether he intentionally put it in his pocket or in a rubbish bin is irrelevant, given the guilty plea".
- APNZ