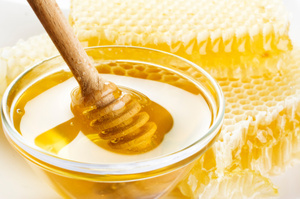 Wanganui beekeepers are enjoying one of the best honey seasons in decades.
John Brandon and wife Janice, who run Canaan Honey in Mosston Rd, said that in 31 years of beekeeping this season was one of the best.
The Brandons produce mainly clover honey from their bees, which roam low-lying pasture around Whangaehu and Turakina.
Mr Brandon said the honey produced this year was more "clovery" than usual.
"It's very light in colour and mild in taste - it's the classic clover honey that people know."
Mr Brandon said the peak of the honey- producing season was December and January, when clover flowers were fully open. "We don't get a lot after the end of January, but it has been a beautiful summer for us this year."
Another beekeeper singing the praises of the season is Chris Valentine, who produces manuka, clover and bush honey from the hills around Kai Iwi.
Mr Valentine said in his 10 years of beekeeping, it was the best season he had experienced.
"There was a lot of it, and it was good quality ...
all the honey was really good this year."
Another Wanganui beekeeper, Neil Farrer, said he had had a reasonable honey season.
"It was a brilliant start to the season, but the very dry conditions meant the nectar flow slowed down in January."
The honey is split between domestic and export markets.
For more articles from this region, go to Wanganui Chronicle