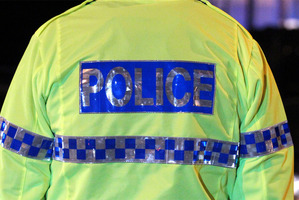 A woman was stabbed in the hip today as she was carjacked while leaving work, police say.
The 62-year-old was leaving a business in Napier's Clive Square about 3pm when she was confronted by a man.
"During this confrontation he used a knife to inflict a non life threatening stab wound to her hip area whilst demanding that she hand over her car to him,'' a police statement said.
The woman was left on the roadside as the man drove off in her car. Police were alerted by witnesses.
The offender was seen a short distance from the centre of town and was signalled to stop.
Police said the man failed to do so, and officers began a short pursuit.
"The offender lost control of the vehicle at the entrance to the Maraenui Golf Club when he collided with a member of the public leaving the club. As a result of the collision the driver of the stolen vehicle received leg injuries and was taken to the Hawkes Bay Hospital for treatment.''
His injuries are non life threatening.
The member of the public involved in the crash was uninjured.
Police arrested a 36-year-old man, as well as a 38-year-old woman in a vehicle in the inner city.
The 62-year-old victim was treated by hospital staff for the injuries she received.
Detective Sergeant Nic Clere said members of the public gave excellent support to the victim and in providing useful information which led to the arrests.
- APNZ