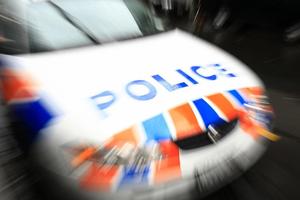 A woman was found bloodied and unconscious yesterday after spending the night locked in an Auckland bar, where glasses and a large mirrored wall had been smashed.
Emergency services responded to a fire alarm at the Desi Lounge in Karangahape Rd about 12.30pm yesterday.
Firefighters had to climb through a first-storey window to gain entry to the locked nightclub.
"When we got there we were unable to gain access so we accessed via a ladder to the first level of the nightclub," said Fire Service spokesman Jaron Phillips.
"That's when we found a female bleeding and unconscious and we broke into the premises."
Police said the woman had been locked in the club overnight and set the alarm off in an attempt to get out yesterday morning, and had cut herself on some glass.
St John Ambulance said the woman had moderate injuries.
The nightclub owner did not return calls last night but someone connected with the clean-up yesterday told the Herald there was significant damage to the inside of the bar.
Glasses and a large mirrored wall were smashed when the Herald visited.
Police refused to answer further questions about the incident.