AA cites increase in global supply levels but rival retailers stay put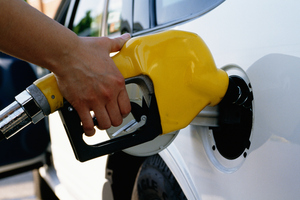 The price of petrol has dropped below $1.95 a litre - the cheapest it's been for more than two years.
From 8am today until 10am on Monday, 91 octane will be sold for $1.94 a litre at manned Gull petrol stations and $1.90 a litre at unmanned stations.
It's the first time it's been below $2 a litre since last July when it dropped to $1.97 before jumping to $2.22 by the end of August.
The last time petrol was below $1.90 was in December 2010.
General manager of Gull New Zealand, Dave Bodger, said they've been able to offer the price because international oil prices have eased this week.
AA Petrol Watch spokesman Mark Stockdale said it was traditional for prices to drop at this time of year as the Northern Hemisphere moved into summer, releasing their stockpiles of heating fuels.
Coupled with the seasonal drop, refineries that were shut down for maintenance over our summer had re-opened, increasing the supply, Mr Stockdale said.
"That's really why we've seen some consistent price drops - the law of supply and demand," he said.
"So we're getting a pretty sizeable cut at the pump."
These factors have also been compounded by the high New Zealand dollar driving down the price at the pump.
Mr Stockdale said it was normal for reduced prices to last until June or July when demand rose in the Northern Hemisphere.
Political factors could also influence pump prices.
Yesterday oil prices jumped after the United States said it appeared that Syrian government forces had used chemical weapons.
Mr Stockdale said that could see prices rise but for now the climate was good for motorists.
"In a weird sort of a way, the best thing for Kiwi motorists is a high dollar and a global recession and that's not necessarily the best thing for other New Zealanders," he said.
"It's great to think prices are below $2, there's a time of the year when they'll get up above $2.20 again."
New Zealand's other petrol retailers told the Weekend Herald yesterday that they didn't plan to drop their prices.
A Mobil spokeswoman said they didn't speculate on future price moves and they make independent pricing decisions based on a number of factors with a view to remaining competitive.
Z Energy spokeswoman Sheena Thomas said petrol prices had rebounded since a drop on Thursday. They had no plans to lower their prices to below $2, but also that there was no intent to raise them either.
BP spokesman Jonty Mills said they assessed their prices every day, but as of yesterday afternoon there hadn't been a drop.
"And if you're asking about the future, that's a little bit crystal ball."
But Mr Mills said that didn't mean prices wouldn't drop at their stations this weekend.

Petrol price watch
• Under $2.10 - January 2013
• Under $2.00 - July 2012
• Under $1.90 - December 2010