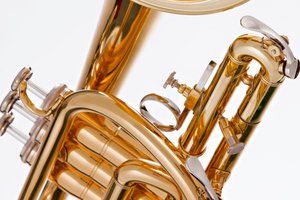 A man has appeared in court this morning accused of nearly ruining yesterday's Anzac Day dawn service in Christchurch.
Police say Wade Clinton Jeffs, 35, stole a bag containing $10,000 worth of instruments, a trumpet and two cornets, as New Zealand Army Band musicians got ready for the memorial service in Cranmer Square.
The unemployed man appeared from custody at Christchurch District Court today to deny stealing the cornet and trumpet belonging to Kevin Hickman, the brother of New Zealand Army Band director Captain Graham.
Jeffs refused the help of a lawyer and attempted to represent himself from the dock.
Judge Gary MacAskill urged him to consider getting a lawyer's advice, but the man was adamant he wanted to do it himself.
He indicated he wanted to plead not guilty to the charge and sought bail.
Police opposed bail, and after the case was stood down for Jeffs to peruse his list of prior convictions, Judge MacAskill refused him bail.
He was remanded in custody until on May 6.
- APNZ