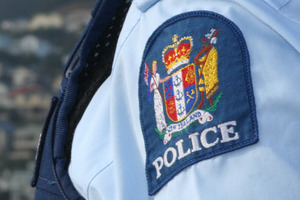 A criminal who bashed and robbed a Whangarei liquor store worker left a vital clue behind for police - his wallet.
Sergeant Ken Andrews said a man went into Cactus Liquor, in the Regent, about 8.15pm on Monday and grabbed two bottles of gin before running out of the store.
Mr Andrews said a store worker chased the man to nearby Gorrie Rd, where the thief jumped into a vehicle to drive off.
However, Mr Andrews said, the store worker grabbed hold of the car door to stop the man fleeing. He said the alleged thief then got out of the car and grabbed the store worker by the throat and hit him about the head.
"The offender said he was going to get a knife to stab [the store worker]. The man then fell to the ground [in the struggle] and was hit, or kicked in the head," Mr Andrews said.
The alleged thief drove off, but he dropped his wallet during the struggle and there were identifying details within the wallet.
Mr Andrews said police believed they knew who the man was and were now looking for him.
"It's a bit nasty bashing the store worker, who was only trying to stand up for himself," Mr Andrews said.
It's not the first time Cactus Liquor has been robbed.
For more articles from this region, go to Northern Advocate