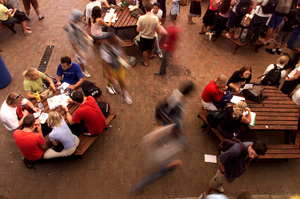 The University of Auckland is warning students to be careful after its arts server was accessed by "unauthorised parties".
A university spokesperson said today that the server, used for holding postgraduate enrolment applications, summer scholarship applications, doctoral research applications, and 2007 PHD expressions of interest, had been accessed unlawfully.
More than 4500 students who may have had their information accessed were sent an email warning them of the breach, and advising them to be careful.
"Expert forensic analysis has been undertaken in an effort to determine the nature of any data accessed on this server," the spokesperson said.
"Unfortunately, this testing is inconclusive and while there is no evidence that the information was accessed, it cannot be ruled out."
When university staff realised what had happened, the server was isolated and analysed.
And although the university would be doing additional security checks, people should be aware of the risks.
"The university also suggests that you carefully monitor activities based around your identity in the unlikely event that there is an attempt by those who gained access to the server to use this information in a malicious way," the email said.
Students are urged to contact the university if any "irregularities" are noticed.