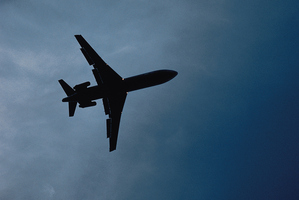 The Government should move quickly to ban lasers that can interfere with aircraft, the Labour party says.
The call comes after two pilots were unable to see when a green laser was shone at their planes near Wellington Airport last night.
Labour's transport spokesman Iain Lees-Galloway said such incidents were happening too regularly.
"We are talking about people's lives here. Lasers are widely available, yet they can be used to cause havoc with aircraft. In 2012 there were at least 102 reported cases of laser strikes, with 13 so far this year.
"Pilots have called for a ban on the importation of certain types of laser, along the lines of Australian restrictions that classify the devices as weapons."
National list MP Cam Calder's private members bill would make it illegal to possess a hand-held laser in a public place without a legitimate reason.
Mr Lees-Galloway said the bill should be adopted by Transport Minister Gerry Brownlee to allow it to progress more quickly.
"Public safety is too important for the Government to sit on the sidelines any longer."
Police spokesman Nick Bohm said a Jetstar 737 was taking off at 8.40pm yesterday when it was struck by a laser shone from the southern end of the runway near Lyall Bay.
About 20 minutes later, an Air New Zealand 737 coming in to land was hit from the same area.
The pilots had reported being unable to see anything as the lasers reflected off glass and the cockpits filled with bright green light.
Mr Bohm said the offender or offenders had risked the lives of hundreds of passengers on board the planes.
"It's an incredibly stupid and dangerous thing to do," he said.
Police would today interview the two pilots and speak with the airport tower controllers and the airlines.
So far there were no suspects.
Anyone with information was urged to contact Wellington police on (04) 381 2000.
- APNZ