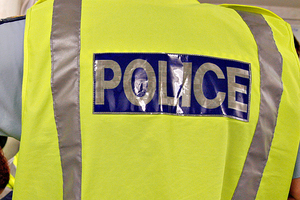 A Queenstown man who was arrested after he was seen driving a car towing a boat with passengers standing in it was yesterday sentenced for driving with a breath alcohol level more than three times the legal limit.
Harrison Scott Dickson, 24, an apprentice builder, was fined $1400, charged $132.89 court costs and disqualified from driving for nine months when he appeared before Queenstown District Court yesterday.
Prosecuting Sergeant Ian Collin said police saw the car in Frankton Rd, with the boat in tow, about 9pm on February 16. People were "standing inside" the boat.
Police stopped the vehicle, driven by Dickson, who exhibited signs of having consumed alcohol. He had a breath alcohol level of 1283mcg. The legal limit is 400mcg.
Dickson told police he was towing the boat from Frankton Marina to a nearby address.
He was fortunate not to be facing other charges, Judge Michael Turner said.
"Your level of culpability is high."