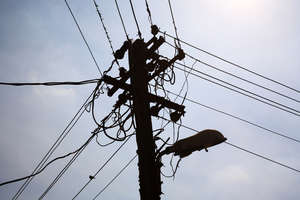 Two linesmen have suffered superficial burns in an explosion in Warkworth, north of Auckland.
The men were injured just after 3pm on Sandspit Rd.
They have been flown to hospital in the Westpac Rescue chopper.
A Sandspit Rd resident heard a loud bang and then saw smoke coming from a transformer and lines on fire.
The linesmen's truck was parked next to where the explosion occurred and people were gathered around the injured men on the ground.