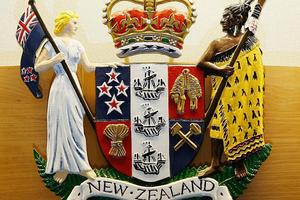 Career criminal Simon Kerr - once convicted as part of a notorious "Hole in the Wall Gang" of bank robbers - referred to himself as a "cowboy" rather than a professional burglar while pleading for a reasonable sentence.
Kerr, 51, was sentenced on Friday by the Whangarei District Court to six-and-a-half years in jail after earlier pleading guilty to four counts of burglary of commercial premises.
Kerr, the former leader of the Hole in the Wall Gang, was arrested in August 2011 after almost two years on the run.
For more articles from this region, go to Northern Advocate