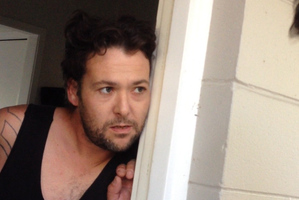 A major supermarket has been forced to remove rubbish sacks from shelves in the wake of alleged thefts.
This week, a man appeared in court charged with stealing stamps and rubbish bags worth thousands of dollars.
Nicholas Worth, 31, appeared in North Shore District Court on April 11 on six theft charges and one driving charge.
Worth declined to comment when the Herald on Sunday approached this week.
Police charged Worth with stealing $4302.40 worth of goods. The rubbish bags were estimated to be worth $1230.30 and taken from three North Shore stores in the past month.
North Shore residents pay an extra $1 for each official rubbish bag to offset the cost of streetside collections.
One charge also related to an alleged theft in December 2011, when police said stamps worth $1206.70 were taken from Birkenhead Post Shop. Five charges followed more recent alleged thefts.
Other alleged stamp and prepay ticket thefts occurred at Milford and Devonport Post Shops. Worth was remanded on bail and will reappear on April 29.
Police allege Worth was selling the stolen goods to dairies.
Foodstuffs spokeswoman Antoinette Shallue said rubbish bag theft was a problem for some stores, which had removed the product from shelves or increased security monitoring to reduce thefts. Shallue could not comment on Worth's charges.
Constable Rob Parkes of North Shore police said there was no excuse for shoplifting but it was harder to offend if there was nobody to sell stolen goods to.
"The public and shop owners need to be aware that if they're receiving goods that are likely to be stolen, they could be prosecuted themselves."
New Zealand Post said it would not comment on security issues or cases before the court.