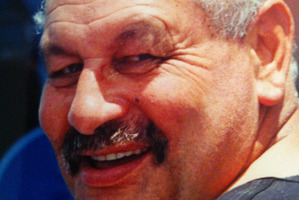 Police have confirmed their search of a rural property west of Rotorua today was linked to the fatal shooting of roadworker George Taiaroa last month.
A man in his 70s was arrested and charged with a firearms offence at the State Highway 5 property, but police say this was unrelated to the homicide investigation.
About eight police officers searched a paddock using specialist detectors, with some digging in one particular spot in the paddock.
A Rotorua Daily Post reporter said the driveway was blocked by security but there were marked and unmarked police cars and a van about 100m up the driveway.
The police dog unit was also at the property.
Police have questioned neighbours of the property in relation to the Taiaroa case and a blue Jeep Cherokee they were seeking in relation to the case.
It was one of a number of search warrants that had been carried out since the fatal shooting near Atiamuri.
"It is important that we continue to protect the integrity of this investigation and not be drawn by speculation into making premature comments," Detective Inspector Tim Anderson said.
"We will not therefore be making any specific comments in relation to today's search or any of the previous search warrants."
The investigation into the death of Mr Taiaroa was ongoing and the team remained positive and motivated, police said.
No-one had been arrested for his murder to date.
Anyone with information relating to the case is asked to contact the investigation team directly on 0800 Kingswood (0800 546 479).
Alternatively information can be provided anonymously via Crimestoppers on 0800 555111.
- New Zealand Herald and the Rotorua Daily Post