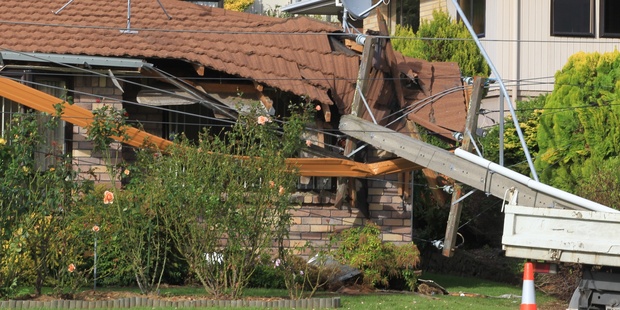 A City Care truck has crashed into a power pole bringing lines and sending the pole crashing onto a Tauranga house this morning.
The accident happened on Vale St about 8.50am.
Power lines are down and technicians are at the scene.
An eyewitness said that paramedics, a fire engine and police were at the scene.
The power pole has landed on the side of a house.
The female occupant of the house is uninjured.
Residents in the area have been told to stay indoors because of a potentially dangerous situation with live wires.
Part of Vale St, between Bureta Rd and Grange Rd, has been closed off by police.
For more articles from this region, go to Bay of Plenty Times