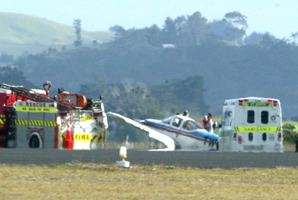 Emergency services are testing their response to a plane crash in an exercise at Whangarei Airport today.
An airport spokesperson said the exercise involved a scenario of a crashed light plane which caught on fire, with four victims and one fatality.
A wrecked plane was being used for the exercise.
Emergency services were on the runway responding to the mock emergency at 11.45am.
The training exercises were held regularly, she said.
- APNZ