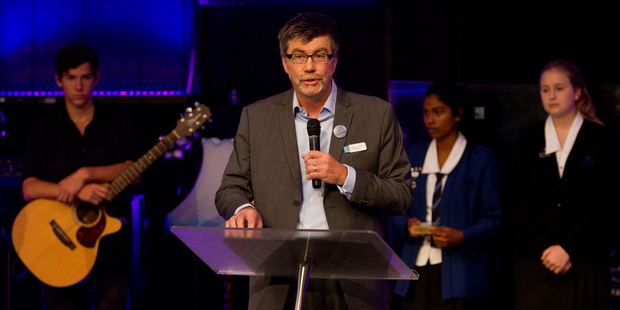 The auditorium at Elim Christian College was standing room only but at times it was possible to hear a pin drop during a special assembly to mark five years since the Mangatepopo Gorge tragedy.
"It's so good to have the family together...five years ago today...we lost some very special people...I can't believe it's five years since the enormity of having to read that out for the first time,'' principal Murray Burton told the special assembly this morning.
"My hope today is that, as has been proved through the last five years, that we will smile, that we will remember.''
Five years ago today a group from Elim, a faith-based school in Howick, found themselves trapped in a rocky crevasse during a flash flood in the Mangatepopo Gorge while on a school trip.
Six of the school children, all aged 16, ultimately perished after being swept away and over a dam, as well as teacher Tony McClean, in a tragedy that shocked the nation.
The assembly was attended by the families of some of the victims. A video was played recounting the days after the tragedy, songs were performed and teachers spoke of their memories of the group.
John McClean, speaking after his daughter Hannah, 20, performed a song for the assembly, said that when he lost his eldest son he tried to hang on to everything about them.
"His surfboards, his theology books, his guitar.''
Mr McClean told the gathered children that a central tenet of his faith had helped his family through the past five years.
"The very worst things can get turned around to be the very best things. The very smallest thing that you might do can be turned around to be part of the most important things on the planet.''