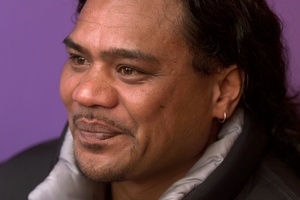 A top local actor who starred in James Bond and Lord of the Rings movies is facing a drink-driving charge.
Lawrence Makoare, who played villain Mr Kil in Die Another Day and the Uruk-Hai leader Lurtz in The Fellowship of the Ring, appeared in Waitakere District Court on April 4.
Police said he was caught driving in Glen Eden on March 9 with a breath-alcohol reading of 508 micrograms per litre. The legal limit is 400mcg per litre.
Makoare acknowledged that driving after drinking was not sensible.
"It's still a stupid thing to do. You do the crime, you do the time."
The Herald on Sunday understands the actor intends to plead guilty, though he has not yet entered a plea.
Makoare had been working as a professional driver. Apart from losing his regular driving licence if convicted, he could forfeit his heavy-vehicle licences for up to a year.
"I'll be losing a lot more than the average Joe," he said.
But the 45-year-old actor said he was trying to "accentuate the positive, eliminate the negative".
Makoare's career suffered a setback when his agent, retired wrestler Robert Bruce, died in 2009.
"He pushed for a lot of jobs. He knew the who's who in the business, where all the upcoming jobs were coming."
This week, he said acting work had been sparse lately but he had other skills to fall back on.
"I was a truck driver and maintenance worker from way back."
Makoare admitted the charge would not help his acting aspirations. He will reappear in court next week.