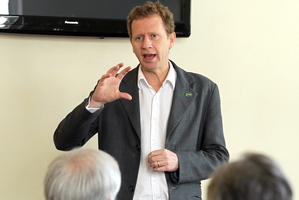 The Green Party will launch a campaign on Sunday to pressure the Government to fund the proposed Auckland city rail link.
Co-leader Russel Norman said getting the rail link built was a major priority for the party.
The party is aiming to engage tens of thousands of Aucklanders, but wouldn't reveal specifics of the campaign until Sunday.
- APNZ