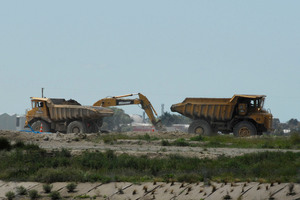 Contractors found 10 unexploded bombs near the site of the old Wigram airbase in Christchurch yesterday.
The contractors were excavating a road near the Wigram Skies subdivision about 10.30am when they made the find.
It was unclear if they were live, a police spokesman said.
The aerial World War 1 Cooper bombs, were detonated in four controlled explosions.
It is possible the explosives were buried many years ago when the area was a working military airbase.