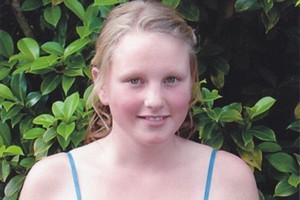 The man accused of killing Christchurch schoolgirl Jade Louise Bayliss has pleaded not guilty to murder.
Jeremy George Edward McLaughlin, 35, appeared at the High Court in Christchurch today.
He admitted to charges of committing burglary and arson at the 13-year-old girl's house at Barrington St, in the suburb of Somerfield, on November 10, 2011.
Jade, a Cashmere High School student, was found dead in her burning house.
She had been at home that day because she was too ill to go to school.
Another Christchurch man, Jolon Erin Scott Sweeney, 41, who allegedly helped McLaughlin evade arrest, also appeared today.
He pleaded not guilty to all three charges of helping McLaughlin evade arrest.
Justice Graham Panckhurst adjourned the trial until Thursday morning for the hearing of evidence to begin.
McLaughlin remains in jail. Sweeney was granted bail for the duration of the four-week trial.