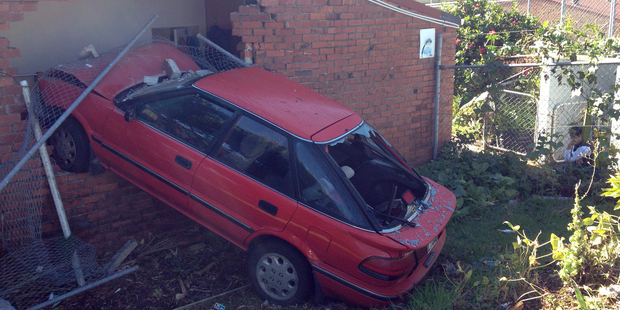 Structural engineers will assess how to remove a crashed car from a flat that police say is in danger of collapsing.
The car ploughed into the building on Dreadon Avenue in south Auckland about 9pm yesterday.
The couple inside the Papatoetoe flat at the time were uninjured but the crash caused significant damage to the building.
The car remained embedded in the flat this morning, and the building could collapse if the vehicle was removed, said a northern police communications spokesman.
The driver has been questioned by police.
* Send your photos and videos to us here.
- APNZ