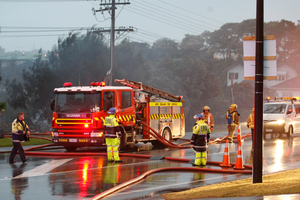 Two people have been hospitalised after a house fire in Christchurch.
Southern fire communications shift manager Karl Patterson said crews were called to the Bristol Street property in St Albans just before 8pm yesterday.
It was part of the Cedar Park housing complex, he said.
The fire was "fairly small", he said.
Two people, believed to be elderly, were taken to hospital by ambulance.
- APNZ