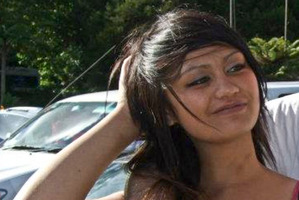 The devastated parents of a teenage girl whose body was found at a Matamata hospital after a bizarre series of incidents don't know the pair alleged to have dumped her there.
It has also been revealed that just hours before being fatally struck on a dark highway, 18-year-old Jovaan Graham was urged by her cousin to stay with her in Rotorua.
The body of the "happy-go-lucky" aspiring hairdresser was found by security guards outside Pohlen Hospital about 4am on Wednesday.
Ms Graham, who moved to Tauranga from Rotorua five years ago, spent Tuesday night at her cousin Kama Corbett's Rotorua home, arriving with a man and woman unknown to Ms Corbett.
Ms Corbett, also 18, told the Rotorua Daily Post the trio left about midnight to return to Tauranga.
"I asked her [Jovaan] to stay but she wouldn't listen to me," she said.
"She was going to stay and I was going to pay for her to go home in the morning. She was all for it then she went outside and came back and said 'I am going home'. I gave her a hug and kiss and they took off.
"I texted her father the next morning to see if she got home okay. He said she was found dead that morning and I just broke down."
Ms Corbett said it still hadn't sunk in her cousin was dead.
"It's kind of shocking because I was the last to see her," she said. "I am kicking myself because I should have dragged her inside ... but she was 18, old enough to make her own decisions."
Ms Graham's grandmother, Sarah Wiwarena, said she got a call from her son, Manahi Graham, on Wednesday morning. "He said I needed to go over there, Jovaan was dead."
She said the family had been told no foul play was involved in the death.
"It's a blessing to us to know that."
Police believe she was struck about 3am on Wednesday in the Kaimai Ranges by a car whose driver, Tauranga man Neville Brown, was then abducted and assaulted, but managed to escape and raise the alarm.
Interim results of a post-mortem, released yesterday, found Ms Graham died immediately at the scene of the collision.
The death fell within a series of events that began the day before with the theft of a Nissan stationwagon in Tauranga, and ended later that morning with the arrest of Cheyanne McAusland, 23, and Thomas McDonald, 30, at 4.30am in South Auckland.
Mrs Wiwarena said Ms Graham's parents did not know the pair, who made a brief appearance in the Tauranga District Court and were remanded in custody till April 16.
Whanau of Ms Graham, yesterday gathered at their Gate Pa home, were left wondering what happened that night.
"We are devastated at the moment and we can't really think straight," Mrs Wiwarena said.
She described her granddaughter as a well-mannered person who was "happy-go-lucky" and "easy to talk to".
"She had a mind of her own - she knew what she wanted to do and was very strong-minded."
The eldest of three children, Ms Graham had been studying hair design at local academy Hair To Train.
Her body would lie with whanau for the next few days before a Catholic funeral service was held.
The family planned to bury her alongside her grandfather at Pohara Marae, near Putaruru.
* Police are keen to hear from two truck drivers who were travelling along SH29 about 3am when Mr Brown attempted to flag them down. Anyone with information is asked to phone Tauranga Police on 07 577 4300 or anonymously via Crimestoppers on 0800 555 111.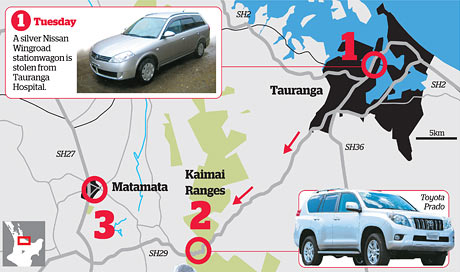 For more articles from this region, go to Rotorua Daily Post