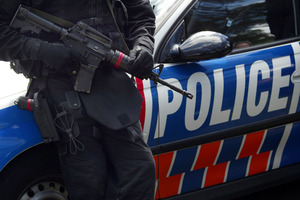 A 23-year-old Kaikohe man accused of using an airgun to take potshots at teenagers playing in a waterhole has been further remanded on bail.
Witere Moana Croft appeared in the Kaikohe District Court on Wednesday on two charges of injuring with intent to injure and one of recklessly discharging a firearm.
The incident occurred at a popular swimming hole on March 9, when police allege Croft shot at four youngsters aged 14-16 as they were taking an afternoon dip.
Two were hit, one in the shoulder and chest and the other in the buttocks and head.
Police said the gunman surrendered when armed police arrived at the swimming hole.
At the time Kaikohe police Acting Senior Sergeant Pat Davis said it was lucky no one was seriously injured, because a number of recent incidents involving high-powered air rifles had proved fatal.
Croft is due back in court on May 7.
For more articles from this region, go to Northern Advocate