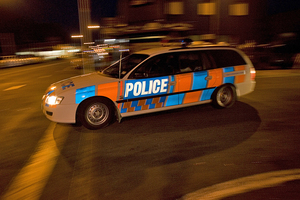 Two teenaged girls were sexually assaulted during a Picton home invasion, and a West Coast woman was attacked while she slept, in two separate attacks early on Sunday morning.
A 25-year-old Blenheim man has been arrested over the Picton incident, while a West Coast man is facing multiple charges over the second incident.
Both attacks took place in the early hours of Sunday morning.
Two 16-year-old girls were sexually assaulted during the home invasion in Picton.
Police said the man entered the bedroom, which the girls were sharing, about 3.45am on Sunday and sexually assaulted both of them.
Their caregivers were alerted by the girls' screams and the male caregiver was able to restrain the offender before he broke free.
Police arrested the man, who was driving around in Picton, shortly after.
He appeared in the Blenheim District Court yesterday charged with burglary, performing an indecent act on a girl aged 12-16, driving while disqualified and driving with excess breath alcohol.
He has been remanded in custody and will reappear on April 8.
Meanwhile, a 46-year-old West Coast man appeared in the Greymouth District Court today charged with sexually assaulting a woman as she slept.
Police alleged the man forced his way into the house in the early hours of Sunday and attacked the woman while she was sleeping.
He was arrested later that day and charged with burglary, assault with intent to commit rape, sexual violation by unlawful sexual connection, indecent assault and cultivating cannabis, police said.
He has been remanded in custody and will reappear next Tuesday.
- nzherald.co.nz