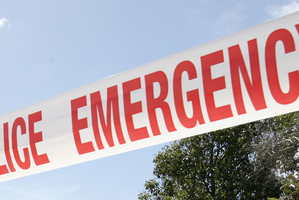 Three large rottweilers from a property north of Auckland where a woman's body was found this morning have been put down.
A man at the property on Rodeo Drive, Redvale, contacted police about 8am and said a woman was dead.
Detective Inspector Greg Cramer said the death was "certainly suspicious'' but it was too early to say what had occurred.
"The female deceased is suffering some obvious injuries and the circumstances of her location and those injuries and some other factors lead us to believe there are suspicious circumstances.''
An animal control officer was called to remove the dogs that lived at the property so they wouldn't get in the way of the investigation.
An Auckland Council spokeswoman said this afternoon that the dogs had been put down.
Mr Cramer said the woman did not live at the property but she was known to visit there.
"We believe we know who the deceased is but, until such time she can be formally identified and her next of kin are notified, we won't be releasing her name.''
Police hoped to remove the woman's body from the property today and a post-mortem examination would be carried out tomorrow.
Mr Cramer said a man from the property was assisting with inquiries.
"He's been very helpful.''
Forensic scientists and a pathologist were helping police with a scene examination.
The road was cordoned off for much of the day, Mr Cramer said.
Police and overall-clad staff were seen going in and out of the property today and a blue canopy was set up on the driveway.
A neighbour, Mark McCarthy, said the property was a five- to six-acre lifestyle block.
He said police visited the property several weeks ago.
More recently, police were called to the property after the dogs allegedly attacked cattle in the area.
Mr Cramer would not comment on the property's history.
- APNZ