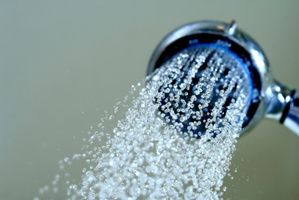 The grandmother of a toddler who suffered life-threatening hypothermia after his Child Youth and Family caregivers subjected him to cold showers wants to take legal action against the organisation.
The grandmother, from Morrinsville, said CYF needed to be held accountable for her 2-year-old grandson's injuries, alongside his abusers.
Eunice Towns, 42 and her husband Stephen Towns, 52 were sentenced in Tauranga District Court yesterday on assault charges.
Both admitted abusing the boy over a five-week period during April and May last year, using excessive force when disciplining the toddler.
The boy's grandmother, who cannot be identified, said today she was "devastated'' when she heard what had happened to the little boy.
"I want to take action against CYF myself, but I haven't seen a lawyer yet.''
She said it wasn't just the CYF case worker who was at fault, but the entire organisation.
"Someone's got to be responsible.
"They took the boy off his mother because she couldn't care and protect him and they've sent him to people who (also couldn't protect him).''
The boy was sent to the Towns' home in Whakatane from Hamilton.
The grandmother said she did not know why he had to be sent so far away when other family members had offered to look after him.
The Towns were given home-based and community work sentences, which the grandmother said was "disappointed''.
"I think they should have gone to jail.''
CYF was unavailable for comment this afternoon.
The court was told the couple subjected the boy to regular cold showers three times a day, and on May 11 Eunice Towns became so enraged she put the child in a cold shower for 5-10 minutes.
When the unconscious toddler was examined at Whakatane Hospital he was found to be suffering from life-threatening hypothermia, and also had 73 bruises and 10 abrasions all over his body.
Judge Louis Bidois said it was "inconceivable'' that Eunice Towns would not have realised the repercussions of subjecting the toddler to repeated cold showers.
"You could easily have been facing a manslaughter charge if the boy had died,'' he said.
He sentenced her to nine months' home detention and 180 hours' community work.
He sentenced her husband to nine months' intensive supervision and 300 hours' community work, and also ordered him to pay $1000 emotional harm repayment to the victim.
Child, Youth and Family Midlands regional director Greg Versalko, said the abuse the caregivers subjected the little boy to was appalling and he sympathised with his family and loved ones.
"There was no reason to believe this little boy would not be safe with this couple.
"The Towns had successfully cared for a total of 24 children over an approximately six-year period. They had a good record," he said.
As soon as the abuse became known, Child, Youth and Family immediately removed the boy and other children this couple were caring for and revoked their caregiver status, Mr Versalko said.
"We are very sorry that he was abused by people who were trusted to care for him.
"In terms of the decision to place this boy with non-family caregivers, we cannot discuss this in any detail without permission from the family."
But Mr Versalko said family placements were considered at the time.
The little boy was now being looked after by his wider family and appeared to have recovered well, he said.
- additional reporting Sandra Conchie of the Bay of Plenty Times
- APNZ