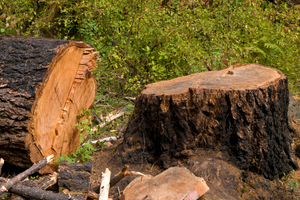 A forestry worker killed by a filling tree near Rotorua has been named.
Police were called to a private forestry road in the Waione Block, off State Highway 30, near Moose Lodge, about 2.50pm yesterday.
Robert Epapara was working in the forest when he was hit by a falling tree. He died at the scene.
The 23-year-old is a former Rotorua Boys' High School student and a Pikiao league player.
A man who lives close to where the incident happened told the Rotorua Daily Post he knew Mr Epapara and that he was a popular league player.
He said he was shocked to hear about what had happened.
The man said several police had been called to the incident, which he understood was in quite heavy bush.
While the Rotorua Daily Post was at the scene yesterday afternoon several 4WD vehicles could be seen going to where the incident happened, including several fellow forestry workers.
Rotorua police Senior Sergeant Karl Konlechner told the Rotorua Daily Post that no one else was injured in the incident.
He said police were called to attend and did an initial investigation into the incident.
Mr Konlechner said the investigation would likely be handed over to officials from the Ministry of Business, Innovation and Employment as it could be a workplace safety issue.
MBIE investigators were called to the scene shortly after the incident happened.
The Rotorua Fire Brigade was also called but was later stood down.
Yesterday evening friends and family of Mr Epapara posted tributes on his Facebook page. Comments included: "what the hell!! bro you left to f...n early" and "R.I.P u silly glen head".
This latest forestry death comes after two serious forestry incidents in the Bay of Plenty earlier this year.
Whakatane's Eramyha Eruera Pairama, 19, died on January 11 after being struck by a tree near Taneatua.
Another forestry worker was airlifted to hospital three days later after being hit by a falling branch while felling trees near Tarawera, on the Napier-Taupo Highway.
The 31-year-old worker suffered rib and shoulder injuries.
After those incidents the forestry industry came under fire with calls for the Government to launch an inquiry into the shocking accident rate.
Rotorua MP Todd McClay introduced the Government's new forestry sector safety code last December but said that until the new code was adhered to it was just a set of rules sitting in a bookcase.
For more articles from this region, go to Rotorua Daily Post