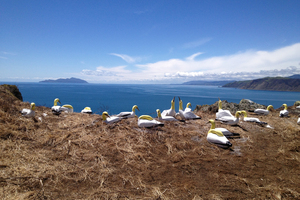 Increasing the price of using national parks has been ruled out by the Department of Conservation as a way of making money.
The department yesterday announced a proposal to cut 118 management and administration roles and 22 operational roles to meet budget targets. Final redundancy numbers would be known by the end of July.
DoC director-general Al Morrison said the restructure would save the department $6.6 million a year.
Gerry McSweeney, an eco-tourism expert and owner of Wilderness Lodges at Arthur's Pass and Lake Maeraki, said revenue could be raised if people were charged "significantly more" for DoC activities.
"We have a lot of DoC campgrounds on the West Coast and some of them, the department doesn't even bother to collect the camping ground fees," he told RadioLive.
Mark Brabyn, the director of an outdoor hiking company, said international tourists were getting a bargain.
"You've got these backpackers travelling New Zealand and they can buy an annual hut pass for $100 and they're staying in the huts and hardly spending any money on activities or accommodation."
He said the New Zealand taxpayer was subsidising the tourists' holidays.
Some huts cost up to $1 million to build and people were staying there for $22 per night, he said.
"Maybe a park entry fee for overseas people needs to be looked at."
But Mr Morrison said charging overseas tourists would bring in "small bikkies" compared to what was needed for conservation work.
"Putting the price of a hut up a few dollars is not going to make a lot of difference to what we can achieve."
Conservation Minister Nick Smith said the trade-off for charging more for huts, tracks and other facilities was that it would reduce access for "ordinary New Zealand families".
When asked if money should be directed from the tourism industry to fund DoC, Dr Smith said: "... the one thing that makes tourism special is they are the only foreign exchange earning sector that pays GST, the Government gets $700-$800 million a year in GST from the visitor sector.
"In comparison the DoC budget is about $335 million per year and so you could say tourists are making a contribution toward maintaining DoC with that payment of their GST."
Dr Smith said he didn't think the loss of 140 middle management jobs would impact on frontline roles.
The department would not be specific on whether any of the operational roles to go were frontline ranger staff. "These are actually works officers roles, you can or cannot call them rangers, I'm not sure how you want to define them," a spokeswoman said.
- APNZ