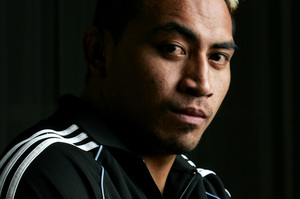 Jerry Collins' manager says he has had two meetings with the former All Black at a prison cell in the Japanese city of Hamamatsu.
Collins, who was arrested 11 days ago for carrying two knives in a department store, has said he was armed because he was terrified of a Brazilian gang and feared for his safety.
He has remained in custody since then and his manager, Wellington-based lawyer Tim Castle, has flown to Japan to be with him.
Mr Castle said today he had two meetings with Collins today and had met his lawyer.
"I have also had constructive discussions with the Japan authorities, which will continue after this short break. In all meetings I have been accompanied by the New Zealand embassy consul whose support has been both crucial and professional.
"Until I have concluded all discussions I cannot report further,'' he said.
Collins told TV3`s John Campbell he had received death threats and was carrying knives to protect himself. He also rejected speculation he was on drugs at the time of his arrest.
If the 17cm knife he was carrying is classed as a kitchen knife he could face up to two years in prison and a fine of 300,000 yen ($3796) and if judged to be in possession of a sword, up to three years in prison or a fine of up to 500,000 yen ($6328).
- APNZ