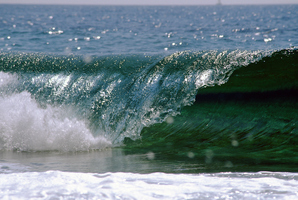 A 73-year-old yachtie may have disappeared after trying to swim after an inflatable boat after it drifted away from his ketch, police say.
Donald Ravenscroft's family reported him missing from his ketch, Rakiah, which was moored in Mahurangi Harbour near Warkworth north of Auckland about 6pm yesterday.
His dinghy was found ashore but he has not returned to his home in the Warkworth area.
Police said his ketch was still moored at the river estuary at Mahurangi East.
They suspected he might have attempted to swim after his inflatable boat after it drifted away from the launch.
Sergeant Bede Haughey of Warkworth police said Mr Ravenscroft was last heard from about 7.40pm on Sunday when he rang his wife. He had intended to drive home to Wellsford.
The alarm was raised yesterday when he did not return home and his 3m white inflatable boat was found last night tied to a pohutukawa tree on the western side of the Mahurangi Harbour, opposite Scott's Landing.
An outboard motor and a pair of wooden oars were missing, Mr Haughey said.
Mr Ravenscroft's personal belongings, including his car keys and cellphone, were found on the yacht. His vehicle was parked at Scott's Landing.
The police national dive squad started a search of the river today and friends and family were helping with a shoreline search.
- APNZ