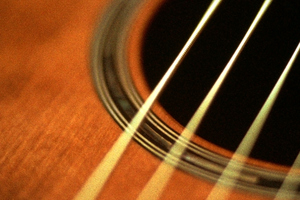 A Dargaville man who hit his former partner over the head with a guitar has been jailed for 22 months.
Kevin Whakamoe, 47, appeared in the Dargaville District Court on charges of injury with intent to injure and breaching a protection order.
The court heard on Thursday that on November 14 last year, Whakamoe was serving a six-month home-detention sentence.
Contrary to the terms of his sentence, the victim and the couple's daughter went to his house.
When the defendant and another female got into an argument, the victim threw a paper weight at her ex-partner to distract him.
Whakamoe and the victim began scuffling, during which time the victim fell and hit her head.
While she was on the ground the defendant got on top of her and continued the attack.
At one stage the daughter also became involved.
When the victim tried to leave, the defendant followed her and smashed the guitar over her head, causing bruising and cuts to the head.
Judge Duncan Harvey said the attack was another example of unacceptable domestic violence.
Allowing for an early plea, he convicted and sentenced Whakamoe to one year 10 months for injuring with intent and six months for the breach of a protection order, to be served concurrently. Special release conditions were also imposed.
For more articles from this region, go to Northern Advocate