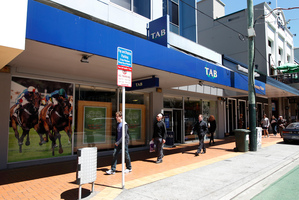 A dwindling number of punters making TAB bets over the phone has resulted in the company announcing the closure of its Auckland phone betting centres and the loss of more than 50 jobs.
The Ellerslie centre will close its doors on October 1, which will result in 54 jobs being disestablished..
The Racing Board, which owns the TAB, said it would save $1 million a year by selling its Ellerslie building for about $3 million, closing the Auckland phone operation and hiring 25 new staff within existing facilities in the other two centres in Wellington and Christchurch.
Board media manager John Mitchell said staff were eligible to take the redundancy offer before the doors closed in six months or take up a role in one of the other centres.
"We're hopeful that some of the staff will take us up on our relocation offer."
The Racing Board was offering $15,000 relocation costs, he said.
"These situations are always disappointing and upsetting for the people involved and we've done as much as anyone could hope to do to take them through this process, listen to them and try to find a solution that works for everybody.
"It has to be acknowledged that phone bet as a channel, that our customers interact with is declining - probably about 10 per cent year on year."
The Service and Food Worker Union said most of the staff were very experienced older workers who were unlikely to make the move away from Auckland.
"They're older women mainly and they've got their family here," union spokesman Len Richards said.
Most of the workers had part-time roles, he said.
"We are disappointed they didn't consider it was worthwhile maintaining that valuable experience of the longstanding staff members."
The workers are casualties of a shift from phone betting to the internet and web-linked smartphones. Phone betting has slumped from two-thirds of internet-plus-phone betting in 2007 to one-third last year.
Racing Board profits dropped slightly last year as betting declined on its most profitable product, domestic totalisator racing.
Betting on fixed-odds domestic racing, sports and overseas racing are all growing strongly, but cost more to run than the domestic tote.
On top of that, the board has logged a $14.3 million loss on a new "Typhoon" betting system which did not work and has been abandoned.
- APNZ