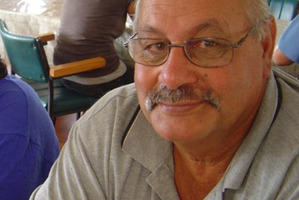 Police are still searching for a four wheel drive as part of their investigation into the death of George Taiaroa.
The road worker was shot dead on Tuesday while he was operating a stop-go sign on Tram Road, near Tokoroa.
The person who is believed to have fired the shot was driving a blue four wheel drive - possibly a Jeep Cherokee.
The Police Dive Squad didn't find anything of significance in its search of the Waikato River over the weekend.