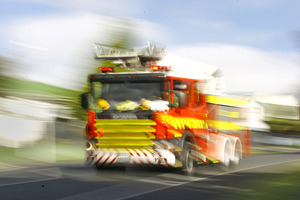 Authorities are investigating a suspicious fire at aptly-named Burnt Hill, in Canterbury's Waimakariri district.
A three-hectare scrub fire erupted after flames from a car fire took hold of nearby gorse and tall grass at around midnight last night.
It took firefighters four hours to get the blaze under control.
Waimakariri chief fire officer Tim Sheppard says they are pretty sure of the cause.
"We're saying it has spread from this car fire, which is suspicious.
"Police are involved."
Tim Sheppard says some crews remain monitoring the site and are dampening the hot spots.