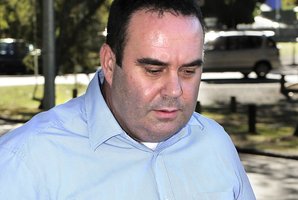 A former Tauranga businessman who siphoned nearly $300,000 from the motorcycle dealership he co-owned has been barred from leaving the country pending sentence.
Glenn George Bayly, 46, who had been defending 117 fraud charges in Tauranga District Court this week, yesterday pleaded guilty to 50 charges.
The guilty pleas relate to thefts, false accounting and bogus finance applications.
He also pleaded guilty to 10 charges which were not the subject of the trial, including altering the company's computing accounting and banking access codes.
He is expected to be discharged on the remaining charges at sentencing on April 2.
For more articles from this region, go to Bay of Plenty Times