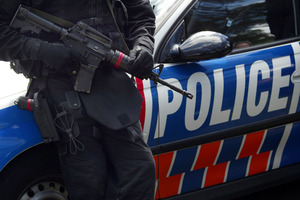 A man taking potshots at swimming teenagers with an air rifle sparked an armed police callout in Northland.
Police say it was fortunate no one was seriously injured after previous incidents involving high powered air rifles had proved fatal.
In the latest incident, Kaikohe police Acting Senior Sergeant Pat Davis said four youngsters aged 14-16 were at a popular swimming hole near Kaikohe about 4pm last Saturday.
A man with an airgun is alleged to have shot at the teenagers, hitting two of them, one in the shoulder and chest and the other in the buttocks and head.
Armed police were called to the swimming hole and the man surrendered.
A 23-year-old Kaikohe man appeared in court charged with reckless discharge of a firearm and two charges of injuring with intent to injure.
He was given bail and will reappear in Kaikohe District Court on April 3.
Undercover policeman Don Wilkinson was killed with a .22 calibre air rifle in 2008, when he was chased and shot down by suspected P dealer John Skinner in Mangere East.
South Auckland teenager Shaun Townsley, 18, died after being shot with a .177 calibre metal airgun pellet in Manurewa in January.
Friends had been aiming at a tin can but the pellet pierced his side and entered his heart.
For more articles from this region, go to Northern Advocate