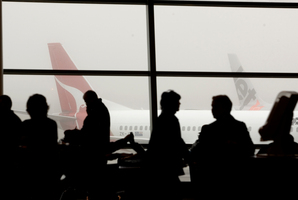 Thick fog that rolled into Wellington this morning disrupted travellers with some flights cancelled and delayed.
The fog arrived about 9.15am and disappeared about lunchtime, Wellington Airport spokesman Greg Thomas said.
It cancelled two flights and caused "a number of delays", he said.
The fog had now lifted and flights were getting back on track, he said.
- APNZ