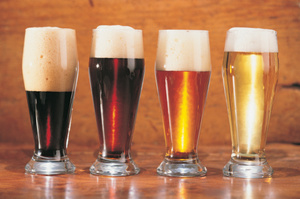 Christchurch teenagers not old enough to legally drink will have a say on the city's future liquor policies.
The city council has launched an online survey to try and find out what young people, particularly those under the age of 18, think about alcohol.
It asks respondents about their drinking habits, including where they buy alcohol, how much they drink, and whether it is important to have pubs, bars and nightclubs open until the early hours of the morning.
That information will be used to help develop a Local Alcohol Policy allowing the city council to regulate the hours, locations and conditions for places that sell alcohol.
City council strategic policy unit manager Alan Bywater said it is important to know what issues there are around youth and alcohol.
"The LAP will be an important tool in trying to minimise alcohol-related harm in our community, especially amongst youths.
"We are contacting high schools and youth organisations and clubs to ask if they will host the survey on their online sites. We want to get as much relevant information as we can from as many young people as possible.
Rochelle Owens, 18, of Fendalton, told The Star yesterday said it was important for Christchurch to have more bars, nightclubs and restaurants as part of the rebuild.
"We've got to bring back that side of things. [It could be] like Auckland, there are just cool places to hang out."
Like other youths spoken to by The Star, Miss Owens felt Christchurch was lacking in places for young people to drink.
She said: "We go to house parties. Sometimes we go to Aikman's but the lines are so long. There aren't many places to go.'' Miss Owens said she was always asked for ID at the Merivale bar.
Ilam teenager, Chris Higginson, 18, said he and his friends tend to drink at each other's houses rather than going out. He said there weren't many bars they liked, other than gig venues. "But buying drinks out is expensive."
Supermarkets were the most common places for young people spoken to by The Star to buy alcohol.
Miss Owens said she and her friends mainly drink supermarket wine, because it is cheap.
As he is underage, Jack Moore, 17, of Burnside, said his parents or friends buy him alcohol from the supermarket or bottle store.
He sometimes has a beer with his family at a hotel. "If my parents buy it it's ok."
Survey responses are anonymous and schools and groups that take part will be sent a short summary of the views gathered across the city.
Options for the policy are currently being prepared by city council staff and will be presented to council on March 26.
A final LAP will be adopted in June 2014 at the earliest.
The survey runs until Sunday, March 24 and can be found on the city council's Facebook page or by visiting www.ccc.govt.nz and typing Local Alcohol Policy into the search engine.