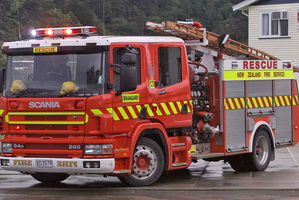 A large fire in forestry land near Masterton has been brought under control by firefighters but crews are expected to be there for the next few days.
Wairarapa principal rural fire officer Phill Wishnowsky said fire services were called to the scene, off Ngahape Rd, about 9.30pm last night.
"At the moment it is contained and under control," he said.
But it may take several day before the fire is completely out.
Four helicopters, five water tankers, two other fire appliances and about 40 men were on site today.
"We also have some additional resources coming down from Gisborne," said Mr Wishnowsky.
It was unclear what had started the blaze.
For more articles from this region, go to Wairarapa Times-Age