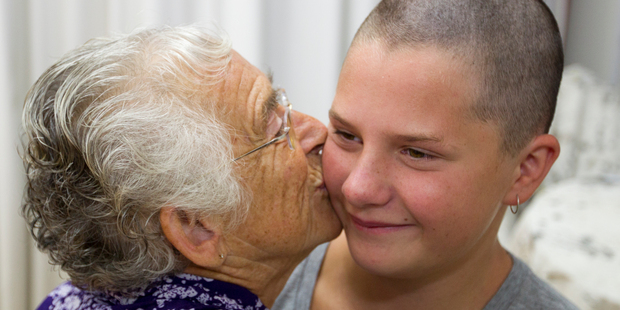 Seeing her long curly hair being chopped off was almost a bit much for 12-year-old Gemma Singleton.
"I was quite nervous. I was excited though, but then I was scared. I almost cried when it was happening. But I know I had to be brave."
Gemma, head girl at Maraetai Beach School, had her head shaved to support Leukaemia & Blood Cancer NZ's Shave for a Cure campaign.
All money raised will go to the foundation.
"My grandma and my great-aunt have had cancer, so I wanted to do something to help other people like them," she said.
Former Silver Fern Temepara George was called in to do the honours at Gemma's school assembly yesterday morning.
Also helping a good cause are 15 jetskiers from Australia, Auckland, Gisborne and the Bay of Plenty who are making a 600km fund-raising ride up the east coast of the North Island this week.
The six-leg journey, which aims to raise more than $60,000 for the Melanoma Foundation, began at Mt Maunganui yesterday morning and winds up at the end of the week in Russell.
To donate, visit: shaveforacure.co.nz and search for Gemma. Or go to melanoma.org.nz.