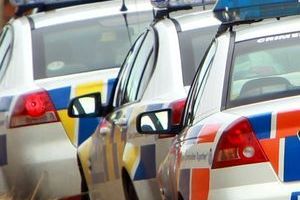 A 59-year-old man being sought over a serious assault on an elderly couple in Christchurch last Friday should not be approached, police say.
A 72-year-old man and 80-year-old woman were attacked in their St Martins home about 1.15pm on Friday.
Both were taken to Christchurch Hospital with serious injuries.
Police are looking for 59-year-old Douglas James Archer in connection with the assault.
Detective Senior Sergeant Darryl Sweeney said they have received feedback from the public about Archer and the vehicle he might be using.
"No positive sightings have been reported as yet, but investigators are following up on the information received," said Mr Sweeney.
"Information from members of the public is extremely important. We are confident someone will have information about Archer's whereabouts and we urge them to contact Police as soon as possible."
A scene examination has been completed and several items, consistent with the victims' injuries, have been recovered.
While the assault appeared to be sudden and unanticipated, police said there were ongoing family tensions which could have contributed.
The search effort is being concentrated on Christchurch but Mr Archer may have connections in the wider region, Mr Sweeney said.
Mr Archer is believed to be travelling in a white 1996 Honda Accord LXI sedan, registration number UJ7255.
He should not be approached, police warn.
Anyone with information should contact police immediately on (03) 363 7400 or call Crimestoppers immediately on 0800 555 111.
- nzherald.co.nz