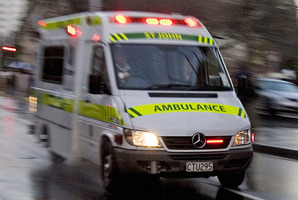 A man was flown to Grey Base Hospital after a boat overturned on a beach at Hector, north of Westport, early this afternoon.
St John South Island region communications adviser Ian Henderson said the incident happened at the end of Ives Street.
A man in his 40s was flown to Grey Base Hospital with moderate injuries, including possible chest injuries.
He had earlier been taken to the local medical clinic, where the ambulance crew assessed him before he was flown to hospital.
St John was alerted to the incident at 12.33pm and sent the Westport ambulance and the Solid Energy rescue helicopter with a St John intensive care paramedic on board.
- The Westport News