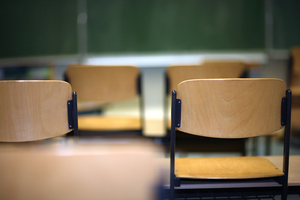 A couple have appeared in court after their child was removed from school last April and apparently didn't return for the rest of the year.
The Wanaka couple appeared in Queenstown District Court yesterday charged with failing or refusing to ensure a child was enrolled in a registered school from April 23 last year.
The couple are defending the charge, which was laid under the Education Act 1989.
The court was told there was evidence from the Ministry of Education Dunedin office the child was removed from the school roll in April last year and was not returned to that school "despite numerous communications".
It was alleged the couple advised the school in March last year the child would not be returning and, after 20 consecutive days of being absent, the child was removed from the roll.
However, the child was also not enrolled at any other school in the area for the remainder of the year.
The ministry had been advised the child was now enrolled at a high school, but there was no information about the child's attendance at this stage.
Defence lawyer Bill Dawkins said the couple would defend the charge.
Judge Kevin Phillips adjourned the case until March 11.